Online reviews impact the decision-making process of most consumers. According to a 2019 Consumer Reports, 91% of consumers trust online reviews. That being said, your online reviews can either turn a consumer into an invested buyer or send them spending their money elsewhere.
If your business is booming, your team is on top of their game, and/or your brand is in demand, then you should be getting great reviews! However, even the most successful companies compete with fake bad reviews – the fraudulent and the malicious.
HOW DO ONLINE REVIEWS INFLUENCE YOUR BRAND'S GOOD STANDING?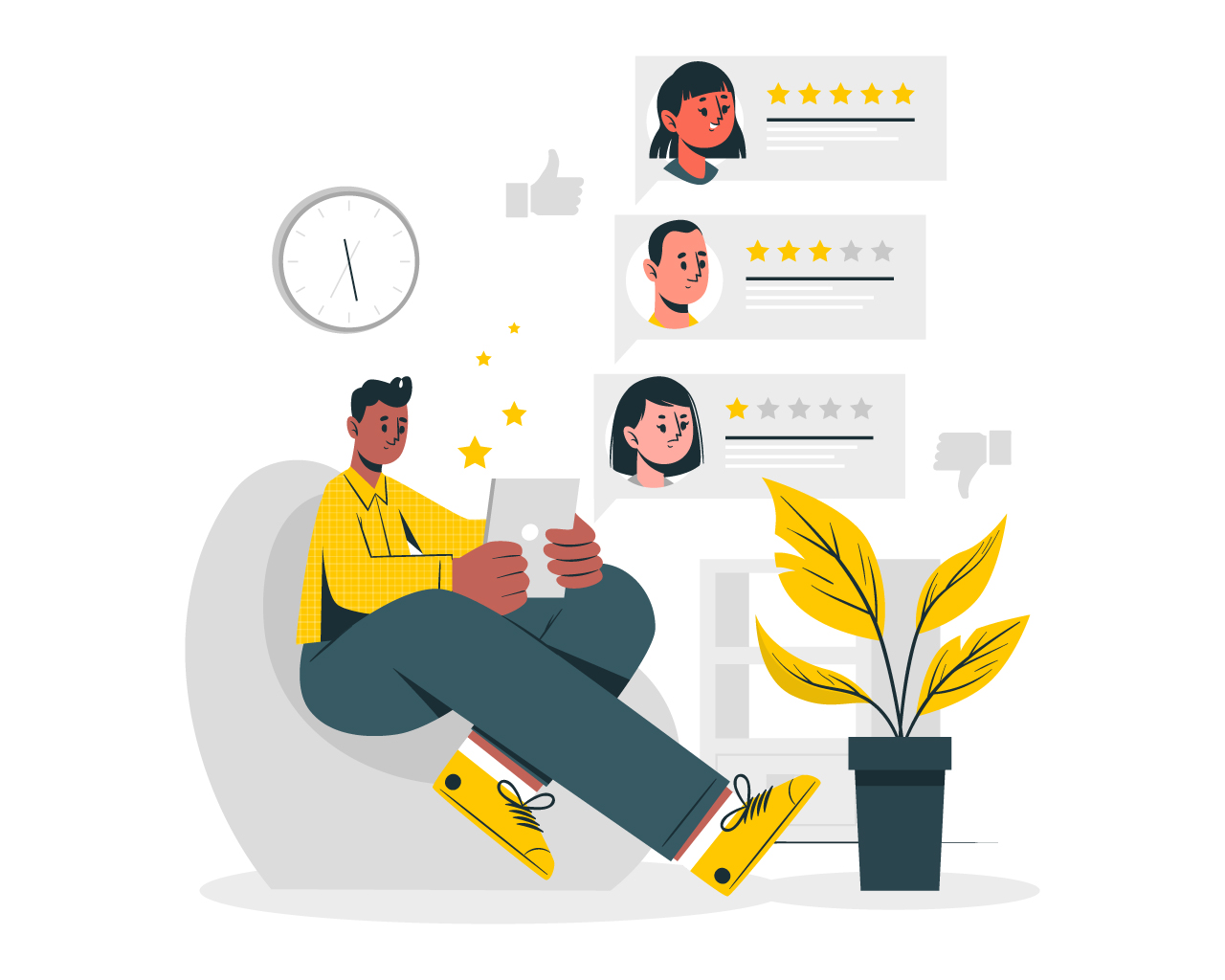 In todays marketplace, the most important asset a business can have to attract new customers is a positive reputation. It is easy to see how crucial it is to maintain good ratings online. Consumers will likely spend 31% more money at a business with good reviews (Invesp). When it comes to ecommerce, good ratings are as good as your dollars. Harvard Business School found that a one-star increase in Yelp rating leads to a 5-9% increase in revenue.
Certainly, bad reviews can hurt your business, but they act as a barometer in letting business owners know how they're business is doing and where they might need to improve. Be that as it may, bad reviews keep a business honest. Consumers look at a "few" bad reviews as an indicator that they are an honest business. When a business only has 5-star reviews and no one bats an eye, most consumers think, "That's too good to be true!" Besides, as long as you don't take feedback personal, keep calm, and resolve the issue with the customer, most times that bad review can be turned into a good one. See our article How to Remedy Online Bad Reviews to learn how to turn sour consumers into happy customers.
What about fake bad reviews? Well, you don't want them! These kinds of reviews are typically written by competitors, bots, or malicious consumers that intend to damage your online reputation and business. It may even be coming from a disgruntled employee. Nevertheless, something can be done about them too! Often times these reviews violate guidelines and standards of the review platform and can likely be removed. You can mitigate your fake bad reviews by contacting the review platform administrator directly. However, the process can easily be drawn out and become incredibly costly.
WHAT IS A BETTER ALTERNATIVE?
Do away with the review fraud headache and having to hash it out with Google, Yelp, etc.! Company Review Solutions can help you take control of fake bad reviews and fraudulent smear campaigns. Start your 14-day free trial today and see how easy it is to manage your online reviews and protect your business. While you dive into our platform, schedule a 30 minute in-depth, personalized free demo with a specialist today!
Thank you for reading!