Online business has changed the game on the retail industry by creating an engaging shopping experience. In the wake of technological advancement and the unraveling of the pandemic, retailers are implementing new online strategies that enable consumers more access to their products. Companies have more opportunity to engage with their customers and personalize their shopping experience. Suffice to say, it's had to ignore why online reviews are vital to your business.
Having a positive online business reputation generates a larger customer base, an increase in revenue, and establishes your brand. Below, we will discuss 7 reasons why online reviews put you so much further ahead of businesses that don't. 
Social Proof Influences Purchase Power. Let's face it! We are more likely to commit to a purchase when other consumers around us, whether in direct contact or verified reviewers, suggest that it is a good decision. Online reviews are instrumental in creating social proof for your brand and have an undeniable impact on sales.

Online Reviews Increase Visibility. Successful brands have focused their marketing efforts on customer experience and encouraging consumers to write reviews. They know that the more positive content there is online, the higher likelihood that their brand is noticed.
Google and Bing are the most utilized when shoppers go searching for products or services. Reviews are an easy way to keep content fresh and your business favored by search algorithms. The more positive content out there, the more consumers will come running for your products or services.
See our blog: 5 Ways To Encourage Great Online Reviews
A Good Business Reputation Makes You More Trustworthy. An online business can build a substantial amount of trust and credibility by improving customer experience and inspiring positive feedback.

With so much competition in the online marketplace, consumers are hesitant to trust businesses with ratings lower than 4 stars. The more genuine positive feedback attached to your brand, the more likely you'll be able to convert consumers, sorting through reviews on review platforms, into lifelong customers.
Online Reviews Generate "Buzz" For Your Brand. Both positive reviews and bad reviews hold powerful influence over consumers and their purchasing decisions. Needless to say, generating a positive "buzz" for your brand is an imperative to the wellbeing of your brand.
Food for thought: If consumers have something good to say about your product(s) or service(s), there is a pretty good chance that they will share their review on social media and other online locales. Positivity is a prizefighter when it comes to influence!
Online Reviews Help with Decision Making. A key factor to earning the success of online business is increased visibility. This means offering multiple channels for consumers to talk about you and your brand.
Social media does a fair job to help people learn about your online business. However, it is crucial for businesses to make online reviews their flagship and ensure that their official website is on point as well. In order for your online business to meet success, it is important to cover all your bases and utilize all of the tools available to you today. If you don't, you may lose potential customers to your competition. 
Consumer Opinions Impact Sales. Need we say more? A Harvard Business study purported that online reviews noticeably impact your profits. There's an inundation of data that shows that positive reviews lead to increased revenue. Contrariwise, bad reviews, genuine or illegitimate, will cut away at your annual income.

For example, a 1-star increase in Yelp rating leads to a 5-9% increase in revenue. So, if you were to make $100K in annual revenue one year, a 1-star increase is the equivalent of between $5000 and $9000 (Harvard Business Study).
Opportunity to Build Rapport with Customers. Online review platforms give online businesses a chance to build on their customer relationships. As customers provide feedback about their product(s) or service(s), businesses have the opportunity to respond to consumer reviews, good and bad. In fact, consumers expect a company to respond to their comments within a day or two of posting.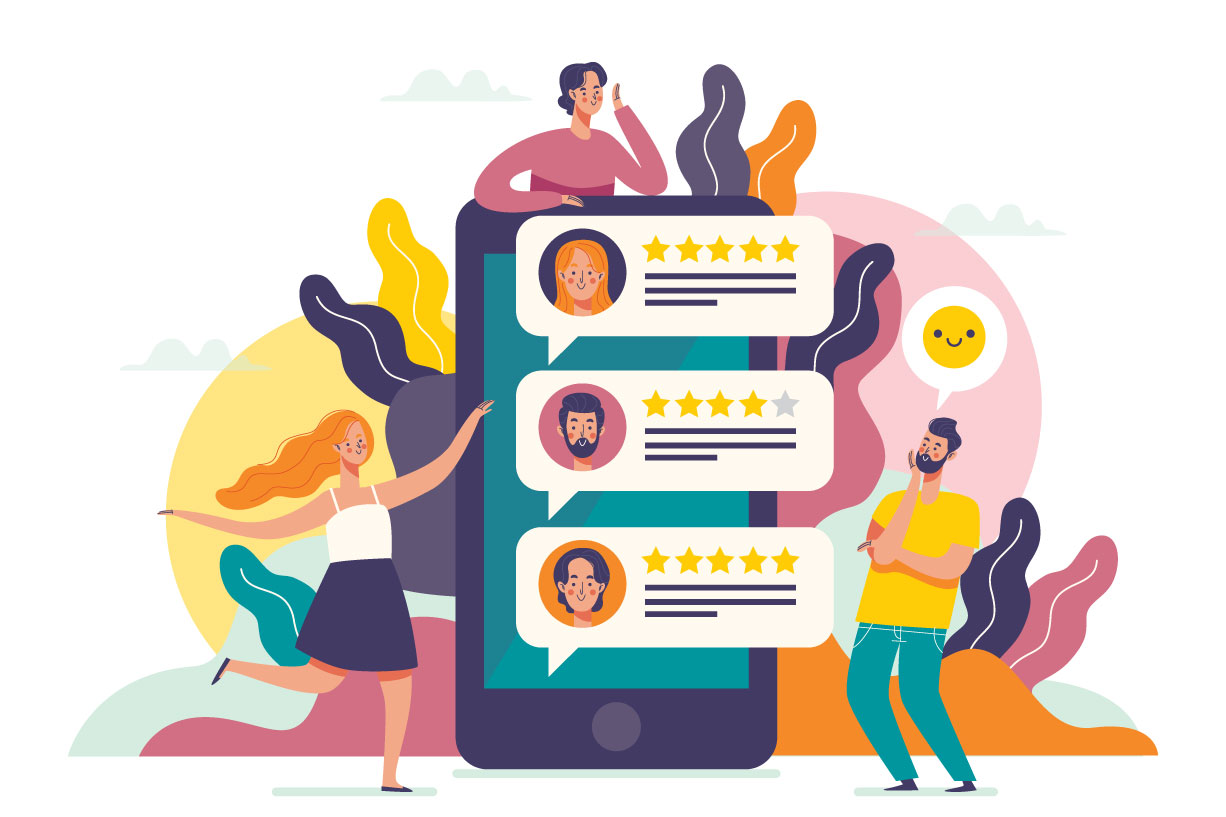 More food for thought: Online review platforms can be viewed as a place to be transparent with your customers and reinforce positive feedback with a simple thank you (you can even offer incentives). Furthermore, you have the opportunity to quickly resolve a bad review and show that you genuinely appreciate the customer's feedback. By switching up your response behavior and the urgency of the response, you will improve customer experience and potentially turn more negatives into positives. After all, an openness to feedback lends more credibility to your brand.
It's easy to see why online reviews are crucial in building a good reputation. Present-day online businesses need to put more focus in the way people talk about them and not just the way that they market their business. By improving your online engagement with your customers, keeping an open mind, and refining the way that you rectify an online review with vastly improve your return on investment.
Review Remedy can help you manage your online reviews and protect you from illegitimate online reviews that violate community terms and conditions. We make it easy for business owners and marketers to manage all online reviews and customer conversations in one place. For more information, visit us at www.companyreviewsolutions.com . For a more in-depth look at Review Remedy's review removal platform and how it can help your business, Book a 30-minute Live Demo with an analyst now!
Thank you for reading up on why online reviews are so vital to your business. We hope that we have the opportunity to help improve your online business reputation and increase your profits!